Our Products
Made in the traditional way, our products are assembled and finished in our Needwood workshop in Staffordshire, UK. From ropes, pulleys, cast iron and wooden slats, we've taken great care sourcing materials, so they're built to last!
Clothesmaid is a stylish, ceiling mounted clothes airer for your home
The attractive design for our clothes airers maximises the space in your home – whether it's a traditional country house or a modern city centre flat.
A hanging wooden clothes airer is a real alternative to using a tumble dryer – whatever the weather – and more effective than free standing clothes airers. Similar to the Victorian hanging clothes airers, our designs are ceiling mounted and therefore use the natural rising warm air in your home.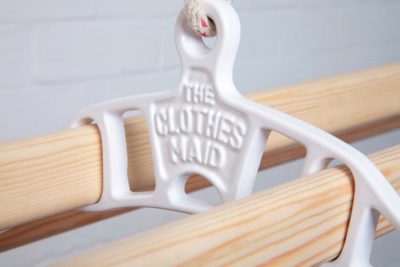 We also have a full range of pulleys, wooden slats, spare parts and accessories to ensure you get a lifetime of use out of your traditional clothes airer.
Save environment & money using traditional airers
Using your traditional airer will allow you to dry your clothes without the need for a tumble dryer. So you are not only saving money this natural way but you're reducing the amount of energy you use when drying clothes – good news for the environment.
So how much will that save you?